How To Find Remote Jobs Living in Latin America
by Simera Talent on Nov 20, 2022 12:00:00 AM
The remote work revolution has had a significant effect on the geography of hiring. It has dramatically expanded the opportunities for global talent to apply for their dream job without having to relocate.
Such is the case for Latin American professionals, who now can access opportunities in the United States through a virtual scenario.
Welcome to the new reality of remote working opportunities!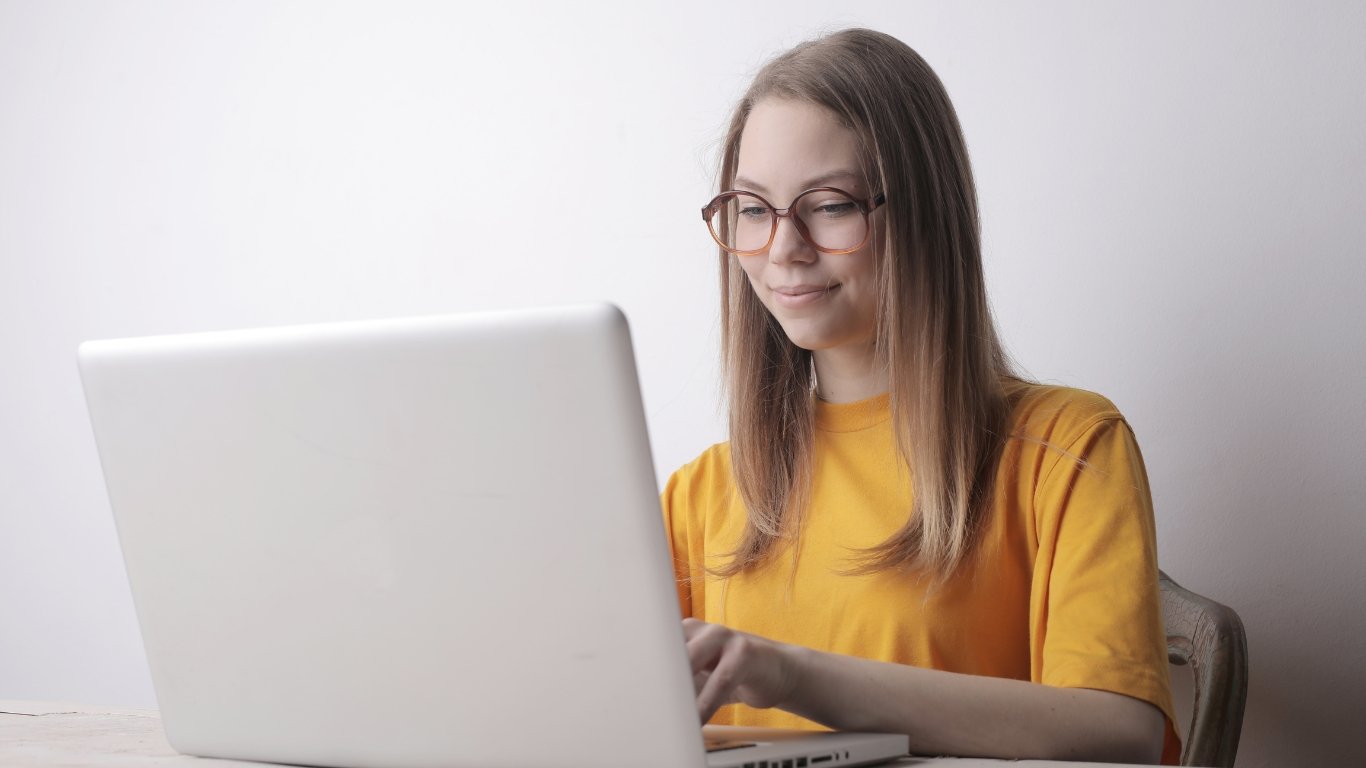 Remote jobs for Latin Americans
Latin American countries political and economic turmoil makes the employment market highly competitive, with poor working conditions even for highly skilled workers.
However, the new reality of remote work has allowed Latin American talent to work for a company abroad despite the economic situation in their countries.
In fact, in 2021, Latin America had the fastest-growing rate of employees hired from companies outside the national borders.
The benefits of remote working for a US-Based company
One of the main advantages of working for a company abroad is you receive a higher salary than the local standard; in fact, you get the chance to earn in US Dollars.
Although it may seem like enough of an incentive for some, remote employment in Latin America also has several other advantages for your career:
The possibility of working from anywhere: remote work has a wide range of economic, health, and social benefits for everyone. Plus, you get to choose your favorite places to work from.

The chance to collaborate with a multicultural team: Employees are now exposed to various work environments. This calls for respect and understanding of different cultures.

A sweet deal on paid time off: Most remote work companies offer a generous amount of PTO; this helps reduce burnout and increase productivity.
How to find US remote job opportunities in Latin America
Are you looking for a full-time job in the United States? Here are some things to take into consideration:
Type of position:

Although the opportunities are endless, it's easier to find remote job opportunities for jobs that may be successfully performed in a virtual environment.
In Latin America, there is a strong demand for jobs in sales, customer support, marketing, accounting, finance, data analysis, and tech development.



Type of company:

Technology, software development companies, and startups have exhibited a propensity to accept more remote job applicants.
The best places to look for remote jobs in Latin America
With the rise of work-from-home opportunities, companies are more likely to offer remote work through different channels.
Here are the best sources to search for your next job:
Career pages on companies' websites:
Most businesses offer a careers page where you may view their open positions and requirements. A company typically notes in the job description if it is recruiting remotely.
Global staffing agencies:
Global staffing agencies specialize in locating highly qualified professionals and introducing them to US and international job opportunities.
Although Simera is not precisely a staffing agency (because we also offer the follow-up of the candidate journey after they've been hired, with a personalized career path, a skills development program, and other services such as payroll management and global compliance), we do help connect highly qualified LATAM talent with full-time US remote job opportunities.
LinkedIn:
This social network is a gold mine when searching for new opportunities. Make sure to type in remote to find jobs that match your requirements.
The best practices when searching for a full-time US remote job opportunity
Finding a remote job with wonderful working conditions can be difficult, especially if you attempt to avoid "opportunities" where things aren't as great as they look.
Here are some tips for finding your dream remote opportunity:
Search the company on LinkedIn and other social media platforms: research their work culture, ethics, their history, and the diversity of their team.

Another critical factor is to check the company's staff rotation; if it is too frequent, this may be a bad sign of poor work conditions.

Reach out to current and former employees: Ask for references, just like companies do when you apply for a job.

Make sure to get your own references and try to find out about the work culture, the legitimacy of the benefits, growth opportunities, and overall employee satisfaction.

If a recruiter asks for money from you regarding an application fee or a test rate, RUN! They may be scammers!
Skills needed to land your next remote job
Having an advanced level of English: Depending on the position, any US-based organization will require solid written and verbal English management.
Although this depends on the position, for example, most back-office jobs may demand some understanding, the majority of sales positions call for an advanced degree.


Excellent communication abilities: When working remotely, effective communication is essential. Establish the appropriate communication channels first, and ensure you always keep written records of significant events for future use.
Use the appropriate communication tools for remote work as well. Remember to maintain a respectful and professional demeanor.


Excellent task management skills are essential for meeting deadlines and completing projects on time. The ability to prioritize tasks and use technology such as task management tools is essential in virtual jobs.


Tech savviness: You must master technological tools for project management, communications, reporting, etc.
Looking for a remote job in Latin America?
Our mission in Simera is to connect top-qualified applicants in Latin America with attractive job opportunities in the United States.
Unlike other companies, Simera places more emphasis on your skills than your educational background and professional experience.
To do this, our application procedure entails several exams and assessments that gauge a specific talent needed for a position. We examine your talents and match you with an opportunity.
BENEFITS OF WORKING AT SIMERA
The benefits of Simera start with the application process when you complete some assessments that verify the skills needed to fill certain positions.
If you get hired for one of our full-time positions, you can expect:
Work from home or from anywhere in the world! All of our positions are 100% remote and for US-based companies.
A SALARY PAID IN US DOLLARS
Our salaries are researched and based on the current market standards, so you'll find a more attractive compensation package than local benefits.
PERSONALIZED CAREER PATH DEVELOPMENT
When you are hired, our career development team works on a learning program with you and your manager to identify the skills you need to learn to ensure a growth opportunity and career development.
Simera provides you with the equipment and software needed for the job.
PTO & PAID SICK LEAVE
Your job guarantees multiple PTO days for you to use throughout the year. Plus, if you get sick, you can take some paid sick leave time to rest and get better! We are all about focusing on your physical and mental health!
If you're looking for a change of scenery, want to take your work-life balance up a notch, or want to gain international experience, finding a remote US job in Latin America may be the perfect fit.
And luckily, with the right tools and resources, it's easier than ever to make this dream a reality!
Apply today for your next remote job!
At Simera, we are looking for highly skilled talent!
Check out our jobs in Sales, Customer Service, Customer Support, Marketing, Project Management, Tech, IT, Marketing, and many more!